Fairhaven Pub Semi-Finals Night 6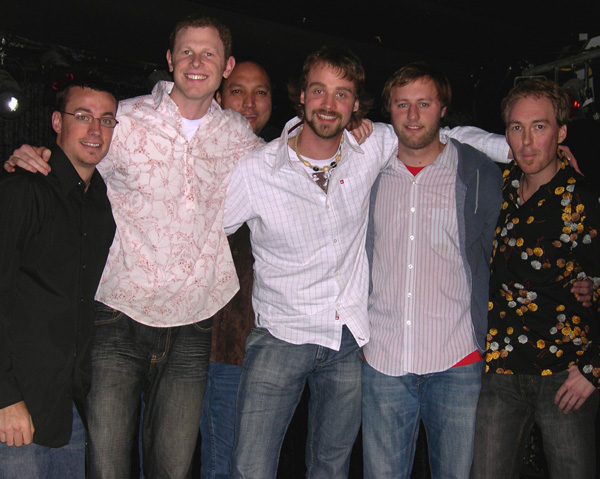 The results from the night 6 of the Semi-Finals at the Fairhaven are in, and the finalists have been selected!
First off, we'd really like to thank the Fairhaven for being such a great venue for the entire run of this event. It was very nice of them to host both rounds of the Preliminaries and the semi-finals. The shows were really solid every night and everyone has had a really good time. Including, we assume, the sell-out crowd.
But what you really want to see is the top five!
The top five for the night are:
1 Rory Scovel
2 Damonde Tschritter
3 Tyler Boeh
4 Paul Myrehaug
5 Jeff Dye

The top five moving onto the finals are:
1 Dylan Mandlsohn
2 Tyler Boeh
3 Paul Myrehaug
4 Rory Scovel
5 Damonde Tschritter
Congratulations!
These five will be in the finals starting Wednesday November 22 at the Vashon Theatre, and continuing through Sunday November 26. Brad Upton hosts. See the "Finals Tickets Update" for details.
A special thanks to Kermet Apio for being such a wonderful host and to Dylan Mandlsohn, Tyler Boeh, Paul Myrehaug, Rory Scovel, Damonde Tschritter, Jeff Dye, Geoff Brousseau, Debbie Wooten, Natalie Gray and Myq Kaplan for making this one of the best weeks of comedy I have ever seen.