Menu
Home Page
Comics
Comics: Week 1
Comics: Week 2
Semi-finals
Finals
Tour Schedule
Buy Tickets Now
News
Photos
Comedy Underground
Redhook
Upcoming Shows
Sat, Dec 31, 2005 - 08:00 PM
New Years Eve, Kirkland Performance Center


New Years Eve, Admiral Theatre, Bremerton

Paula Antil - Vancouver, BC
Friday, October 28, 2005 - 12:55 AM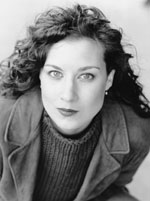 Paula Antil was born in Abbotsford, BC, the third of four kids. She began telling jokes at a very young age, so that her parents would remember she existed.
After spending 50 thousand dollars on a university education, Paula decided to become a stand up comic, and finally she had her parents full attention.
But what was she really going to do with a Bachelors of Fine Arts anyway?