Portlander wins Seattle Comedy Competition in Historic Fashion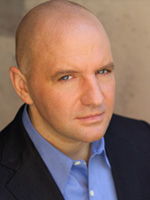 For the first time ever in history, a comedian has won both the Seattle and San Francisco Comedy Competitions in the same year.
Portlander Auggie Smith, who took the San Francisco crown last month, was named winner of the 31st Annual Seattle Comedy Competition Sunday night at the Moore Theater in Seattle.
Only one other comedian has claimed both titles – Seattleite David Crowe, who did in in consecutive years.
Smith won $5000 in cash and will be making an upcoming headline appearance at Seattle's Comedy Underground.
In a year where out-of-town performers outnumbered regional talent by a ration of 3-1, Northwesterners dominated the finals. Finishing second and winning $2000 was Seattle Comedian Billy Wayne Davis; third ($1700) went to Portland's Dax Jordan; 4th ($1500) to Seattle's Drew Barth; and 5th ($1300) to LA comic Eddie Pence.
Daily blog of the Seattle Comedy Competition, including performer bios and photos at: http://www.seattlecomedycompetition.com.