Brad Brake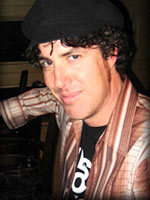 Seattle, WA
Originally from Montreal, Brad now makes his home in Seattle where he is an accomplished comedian and actor. He has performed at many colleges in Canada and the U.S., acted in both television commercials and film.
Brad toured with Hall of Fame wrestler "Rowdy" Roddy Piper in his one-man show. Brad's show is so physical he once dislocated his knee - but as the trooper he is – finished the show to a standing ovation.
An energetic powerhouse when it comes to standup comedy, his original style and go-for-broke enthusiasm makes his act one that is not to be missed.
Web site:
http://www.bradbrake.com