Our big Pagliacci Pizza/The Mountain Customer Appreciation Night at the Intiman Playhouse at Seattle Center!
15 "Week 2" Comedians, MC Duane Goad AND special guest host Marty Riemer from 103.7 FM The Mountain, host and founder of the hugely popular ":20 Funny" segment heard at 7:20 AM and 5:20 PM Monday through Friday. Bonus closing set by Seattle comedy icon and former winner Rod Long.
I think at least one time each year we blog about the tastiness of doing stand-up comedy in a great theatrical venue. We've been coveting the Intiman Playhouse for some time, ever since we first saw David Cross, Janeane Garofalo, Patton Oswalt and the like perform there during Bumbershoot.
If you've never been to the (Tony-Award-Winning-you-should-be-ashamed-of-yourself-if-you haven't) Intiman, it could not be a better environment for stand-up comedy. We do a number of shows in other theaters but none with quite the cachet of this Seattle Center gem.
We'll shut up now, because we know this is what you've been waiting for: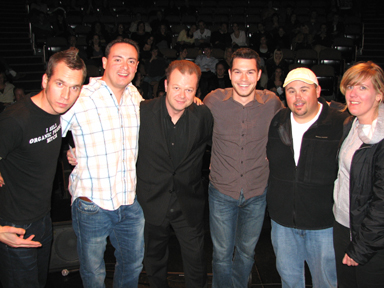 Seth Perry (4th), Lars Callieou (5th), Duane Goad (host), Drew Barth (1st), Todd Johnson (2nd), Rylee Newton (3rd)


PS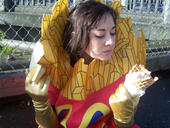 Big loves to Jessica Strauss for saving our bacon at the boxoffice.