For the second night of competition, we went across the pond to Kirkland to Laughs Comedy Club. You know it's going to be a strong comedy competition when none of the people from the night before made it to the top five and everyone still had a great show.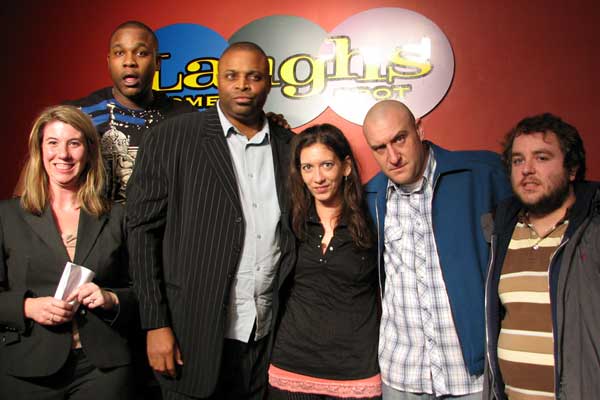 Going from left to right, we have Laughs owner Angela, Nate Jackson (1st), Murv Seymour (5th), Alysia Wood (2nd), Morgan Preston (4th), Richard Bain (3rd).
We can't wait to return to Laughs next week. It's a great club and a great audience, but it would be a better audience if you showed up as well.
Tomorrow night: Spokane