It's Competition time once again!
It's the first night of the 29th Annual Seattle Comedy Competition. We have 16 great comedians this week competing for just five slots to advance to the semi-finals and what better way to start things off than a show at the Rebar, home of the Laff Hole.
The host this week is Former Comedy Competition winner, Damonde Tschritter, who won the competition in 2006.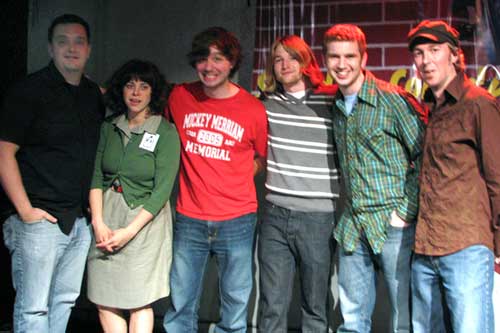 The top five at the Rebar are:
For the Top 5 picture: (L-R: Geoff Brousseau (1st), Fay Canale (3rd), Daniel Carroll (4th), Will Weldon (2nd), Toby Brown (5th), Damonde Tschritter (host) ).