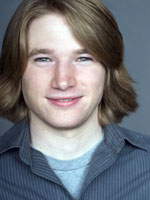 Los Angeles, California
Will Weldon started doing comedy while still in high school, and quickly became one of the youngest comics to tour Canada through the national Yuk Yuk's comedy club chain. Not long after, he moved to the hub of Canadian comedy, Toronto, and earned a reputation as one of the most unique voices on the scene.
Mixing embarrassing personal stories with irreverent observations, Will mocks himself with the same zeal he does both religion and the culture he lives in. He's also made a number of appearances in various commercials, film, and television projects, all of which he's too embarrassed of to list here.