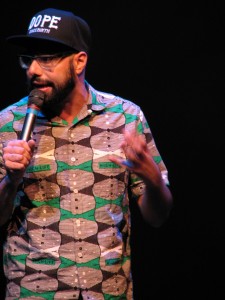 32 comedians, out of over 1300 that were considered, were chosen for the 34th Annual
Seattle International Comedy Competition.  Ten of those 32 made the Semi-Finals and now only five remain–this year's finalists!
Might be nice to get to know each of them a little better, so here's an interview with one of this year's finalists.
Representing Toronto, Ontario Canada…Dave Merheje!
Continue reading →