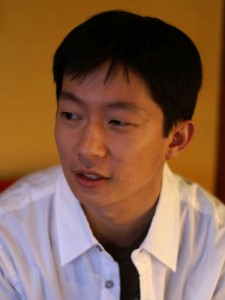 Seattle
Xung Lam loves to write and loves to laugh. He found that doing stand-up was a great way to combine those activities while pissing on his Physics/Astronomy and Graphic Design degrees.
A very shy child growing up, Xung was reluctant to start his stand up career in 2007. But then he remembered the wise words of his Dominatrix: "What's the Worst that Could Happen?" She hit him hard, with those words. It really left a mark. Now, four years later, Xung takes to the stage all over the northwest with comedy that is both silly and sincere. Powerful and sweet, much like Mistress Midnyte.
Born in Vietnam to Chinese parents, Xung grew up in Spokane, WA. He claims to have popularized the term "Spo-Vegas" , which he apologizes profusely for. His name is pronounced "Sung".