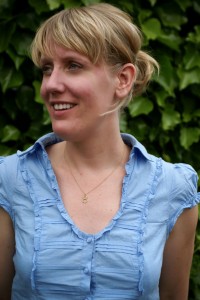 Seattle
Rylee Newton hates to brag, but she's really, really, really awesome.  Her grandmother once saw her on The Tonight Show, but then, her grandmother has a very specific ocular condition called Tonight Showitis. Blah, blah, ha, ha, you're killing me.
Raised in Portland, Oregon, Rylee strarted doing "comedy" in 1999 after she almost killed a radio DJ, failed to be a bridesmaid in a "friend's" weddding, and didn't show up for a job at the Jim Leher News Hour. What are you gonna do… am I right?
While in Los Angeles, she wrote for Hollywood Squares and some other game shows. One time, Whoopee Goldberg gave her a silver wishbone. She meant to sell it, but she lost it. Boo!
She was invited to perform at the US Comedy Arts Festival in Aspen and the Vancouver Comedy Festival in… ahem, Vancouver. She was first runner-up in the Comedy Central Laugh Riots competition and has performed on Comedy Central, Jimmy Kimmel Live, and the Game Show Network. She currently works at Microsoft as a video game writer. What? Yeah. Her father is an engineer. She skipped the third grade for math, but failed the fourth grade for being socially inept.
She lives alone and is allergic to cats, which is why this bio is so long.