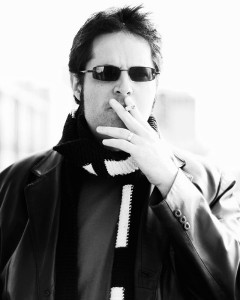 Seattle
Douglas Gale started doing comedy in Seattle, WA in 2003 where he quickly became one of the newest comics on the scene.
On stage, Douglas – OK. Stop, stop stop. I can't write about myself in the third person. Hi, I'm Douglas Gale. I like to go on stage and talk about the ridiculous things my brain tells me to do. Like try to trade places with my reflection in a mirror. True story. After my shows, you should feel much much better about who you are in this world.
Also, I am the co-inventor of waterproof art for your shower. You're welcome.