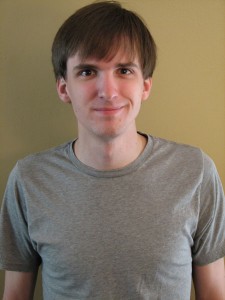 Seattle
David Tveite is a tall, perpetually embarrassed Caucasian fellow with scissory elbows and gorgeous brown eyes.
Raised in suburban Minneapolis, David decided to head west when he came of age, because that worked out so well for the Donner Party. In 2010, he moved to Seattle, where he has quickly become a fixture in the local comedy scene.
Powered by a chronically grandiose personality and a voracious need for attention, David's comedy is a guided tour of a brain that never, ever shuts up.